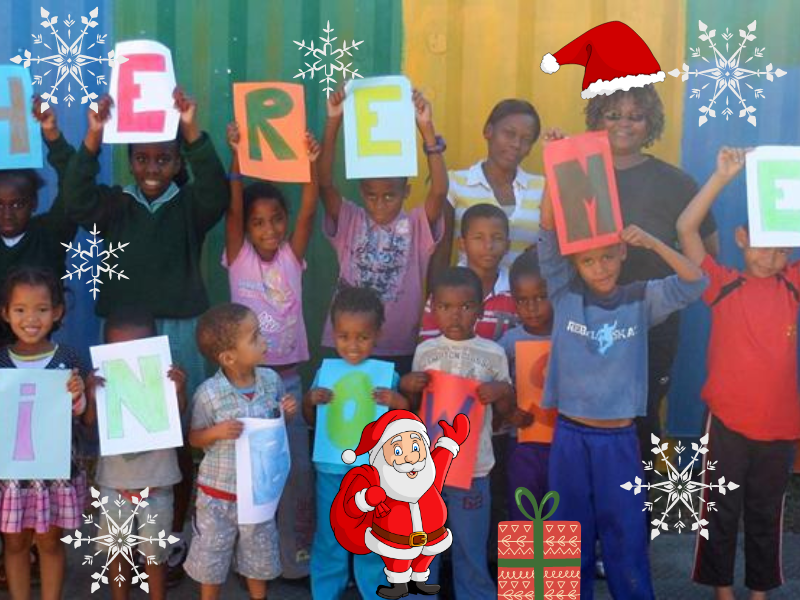 Where Rainbows Meet is a grass-roots organisation that has been making an important contribution to combating unemployment, poverty, crime, alcohol and drug abuse in one of Cape Town's oldest informal settlements since 2008. The organisation offers varioustraining and income-generating opportunities as well as social services such as childcare, psychosocial counseling, support groups and a food security programme. They include a daycare center and after-schools programme, a soup kitchen as well as a sewing workshop and organic vegetable garden.
358€ for "Where Rainbows Meet"
With your donation Christmas presents for 60 children could be financed.
Thank you very much for your support!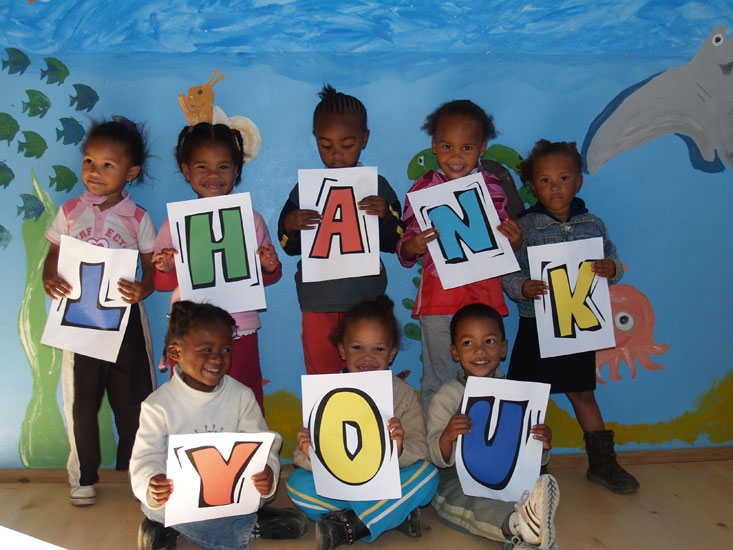 What is the money used for?
As part of our Christmas campaign for Where Rainbows Meet, we are collecting donations for a Christmas party. This year, WRM aims to bring joy to 3500 children and youth. These include not only children and youth, who are already participating in the organisation's programs but also children from surrounding informal settlements such as Overcome Heights and Capricorn. The Christmas party not only shares the Christmas story in the multi-confessional settlements. It also aims to help spread the word about Where Rainbows Meet's educational and support programs, and to encourage children and their families to take advantage of the services offered so that they can free themselves from the vicious cycle of poverty and violence.
Support the Where Rainbows Meet Christmas Campaign
How does your Donation help
Your donation will be used to pack a Christmas gift for each child and their family. This includes the following gifts, dependingon the age group:
Clothing
educational material
hygiene materials
Toys
and a meal
With a donation of ZAR 100 or € 6 you make possible a Christmas present and meal for 1 child. Be part of it, share the feast of love!
Would you like to learn ore about our projects, campaigns and ways of how you can support them?