Surfpop aims to create sustainable future opportunities for children from the townships around Cape Town through surfing, education and healthy nutrition. Surfing promotes the physical and mental well-being of the children and teaches important life skills such as endurance, patience and risk management. In addition, targeted extracurricular education components and value meals improve academic performance, prepare children for good employment and strengthen their social role as ambassadors for healthy living in harmony with nature.Surfpop's programs aim to equip children and youth with skills to lift themselves out of poverty, positively impacting their family, social contacts and community.Currently, 53 children participate in the Surfpop program. The children are selected or referred in various ways, such as through schools, social workers, or organizations that work with orphans or children at risk. The selected children are exposed to threats in the townships, are orphans or come from families with difficult socio-economic conditions, lack a safe environment after school and need support with school tasks. Through the Surfpop program, they are provided with two hours of surfing and three hours of school each week, as well as a healthy meal each day.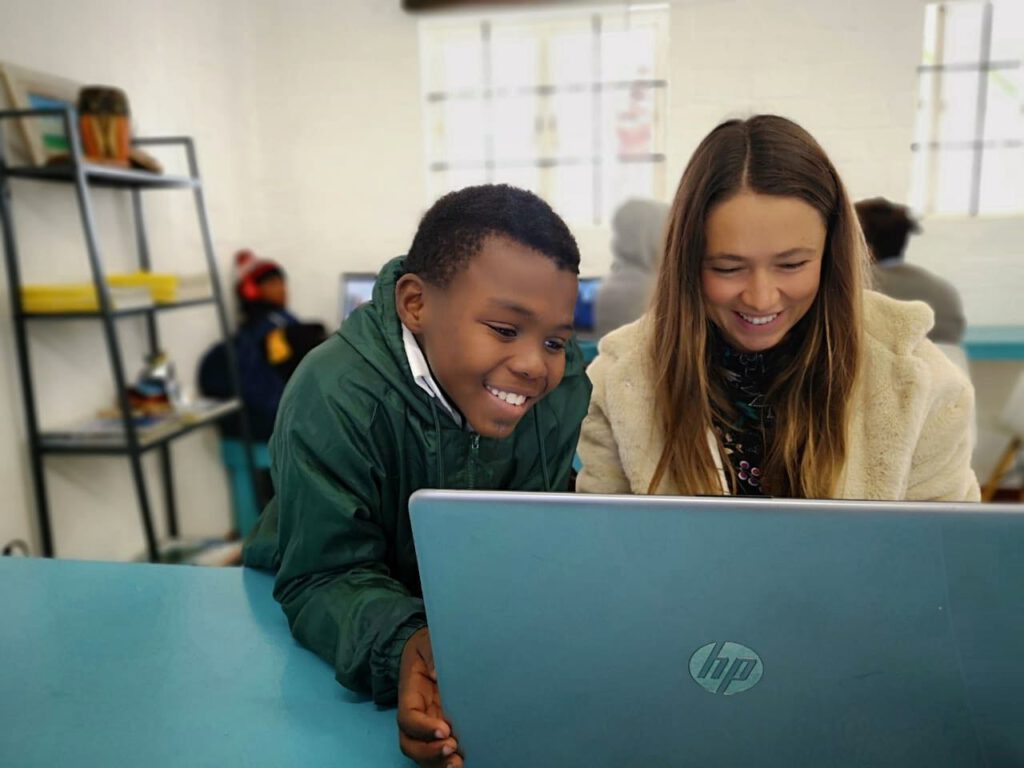 Aims
Contribution to poverty reduction through education and sports
Target group
Children and young people in Masiphumelele township (other locations are under construction)
Location
Masiphumelele, township near Cape Town
The holistic intervention approach is based on 3 programs:
Surfing and swimming lessons coupled with marine conservation and environmental education activities;
The educational program focuses on targeted English, math and computer skills development as well as life coaching opportunities;
Nutrition: each child receives a hot meal on program days as well as instruction in planting their own vegetable gardens.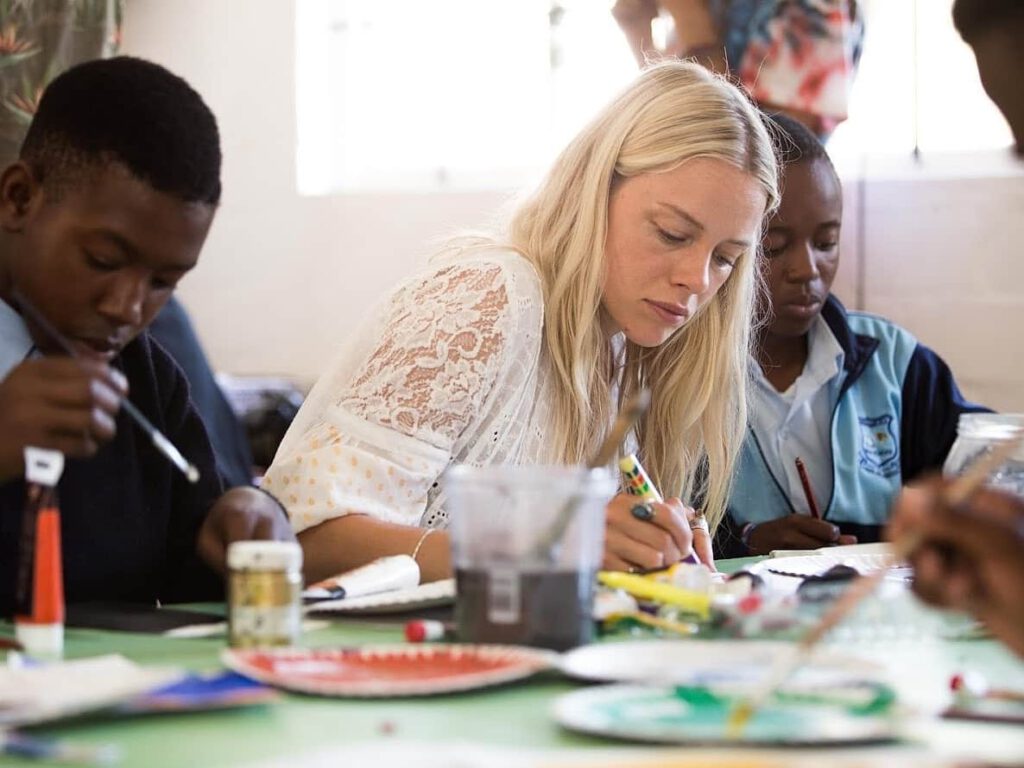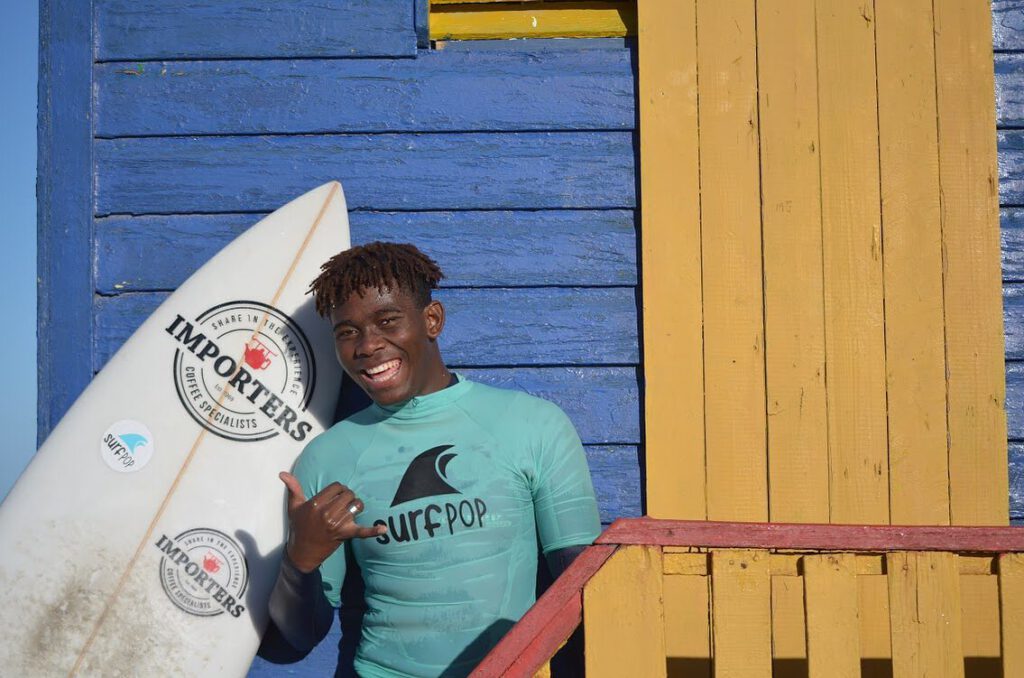 What is the money used for
Currently, Surfpop sponsors 36 children from Masiphumelele. Due to high demand, Surfpop plans to offer the program in neighboring townships and add 16 more children to the program. Surfpop is funded primarily by donations as well as income from surf lessons and tours for international volunteers.They are urgently looking for more donors to support the programs through a monthly donation or a one-time donation. Costs are incurred in particular for food, transportation, materials and material storage, premises for the educational programs as well as personnel to carry out the various programs.
For children growing up in the townships around Cape Town, there is little hope of escaping their socioeconomic environment: Poverty, crime, drugs, gangs and the lack of quality education and job opportunities are widespread and pose real challenges for these children.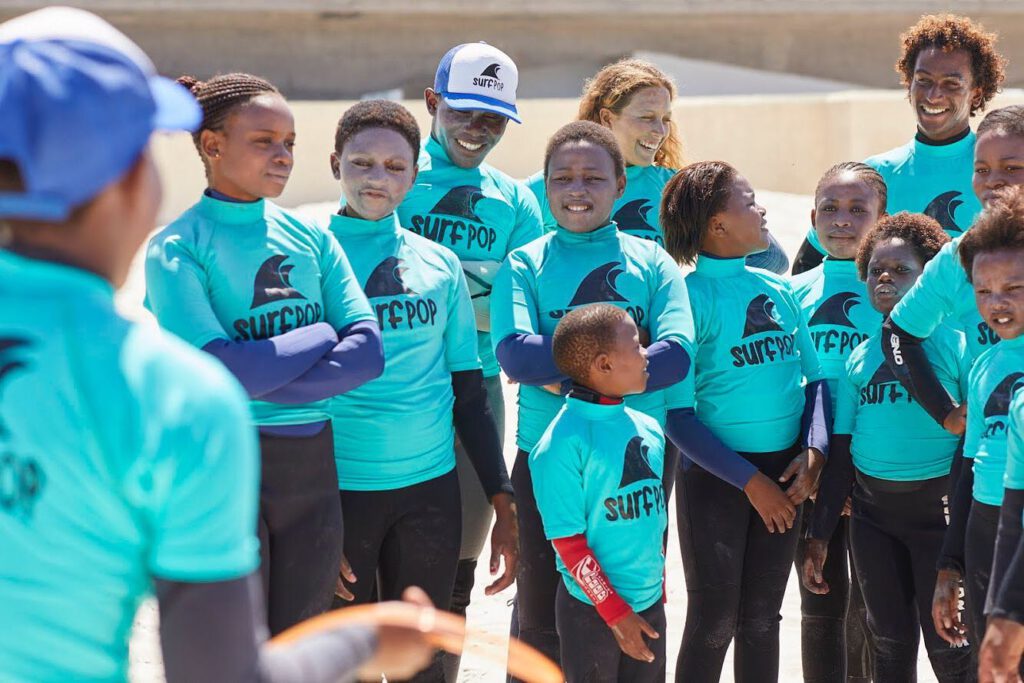 Support Surfpop with your donation
how does your donation help
For €20, a child receives a healthy meal per school day for one month and learns about healthy eating at Surfpop's vegetable garden.
For €30, a child participates for one month in Surfpop's educational program, which focuses on math, English, vocational workshops and life coaching.
For € 40,- a child participates for one month in Surfpops surf program which consists of surf lessons, swimming lessons and ocean conservation.
For € 90,- a child participates for one month in the complete Surfpop program, including surfing, education and healthy meals.
Would you like to learn ore about our projects, campaigns and ways of how you can support them?