Education, Not Exploitation! 
Help us to support Survivors of human trafficking in South Africa
So far, 3.7 million cases of human trafficking are known on the African continent and the numbers have risen significantly since the start of the Corona pandemic.
S-CAPE is a registered non-profit organization and accredited safe-house in Cape Town committed to the holistic restoration of women and children coming out of human trafficking and exploitation by providing survivors with physical, psychological, emotional, and spiritual care. Women are empowered to break the vicious cycle of poverty, violence and exploitation and are supported in leading a self-determined life. Education plays a central role in this! Victims of human trafficking often have no formal education or other qualifications, which leaves them in a highly vulnerable position to be re-exploited. 
By purchasing a video projector and screen, S-CAPE will strengthen its educational program – therefore creating an effective learning opportunity for the women and preparing them in the best possible way for an independent future.
Act now! Join the fight against human trafficking! Contribute with your donation to the sustainable rehabilitation of survivors of human trafficking!
Did you know that …
20.9 million cases of slavery are known worldwide and 3.7 million of these are on the African continent? Human rights organisations estimate the umber of unreported cases at 40 million world wide.
Through human trafficking, victims are forced into exploitative work and life situations. The most common forms worlwide are:
67% forced labour (prvate)
21% sexual exploitation
12% forced marriage, forced begging, forced labour (state) organ trafficking, etc.
In South Africa the most common form of human trafficking is sexual explotation (approx. 55%) with the majority of victims being female (70%).
S-CAPE fights human trafficking and sexual exploitation with education!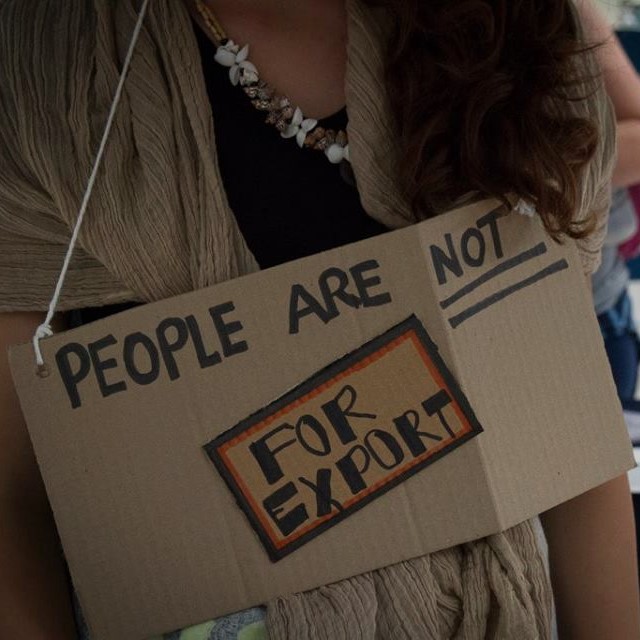 Who is S-Cape?
S-CAPE has a dedicated and diverse team of full-time employees and volunteers who have been working with survivors of human trafficking since 2010. Most clients are survivors of sexual exploitation in South Africa. The organisation's Safe House is located in Cape Town. Most clients are refered by hospitals, the police, department of social development or partner organisations that assist with rescuing victims. Since its foundation the organisation has assisted 95 women and girls wih its holistic rehabilitation programmes.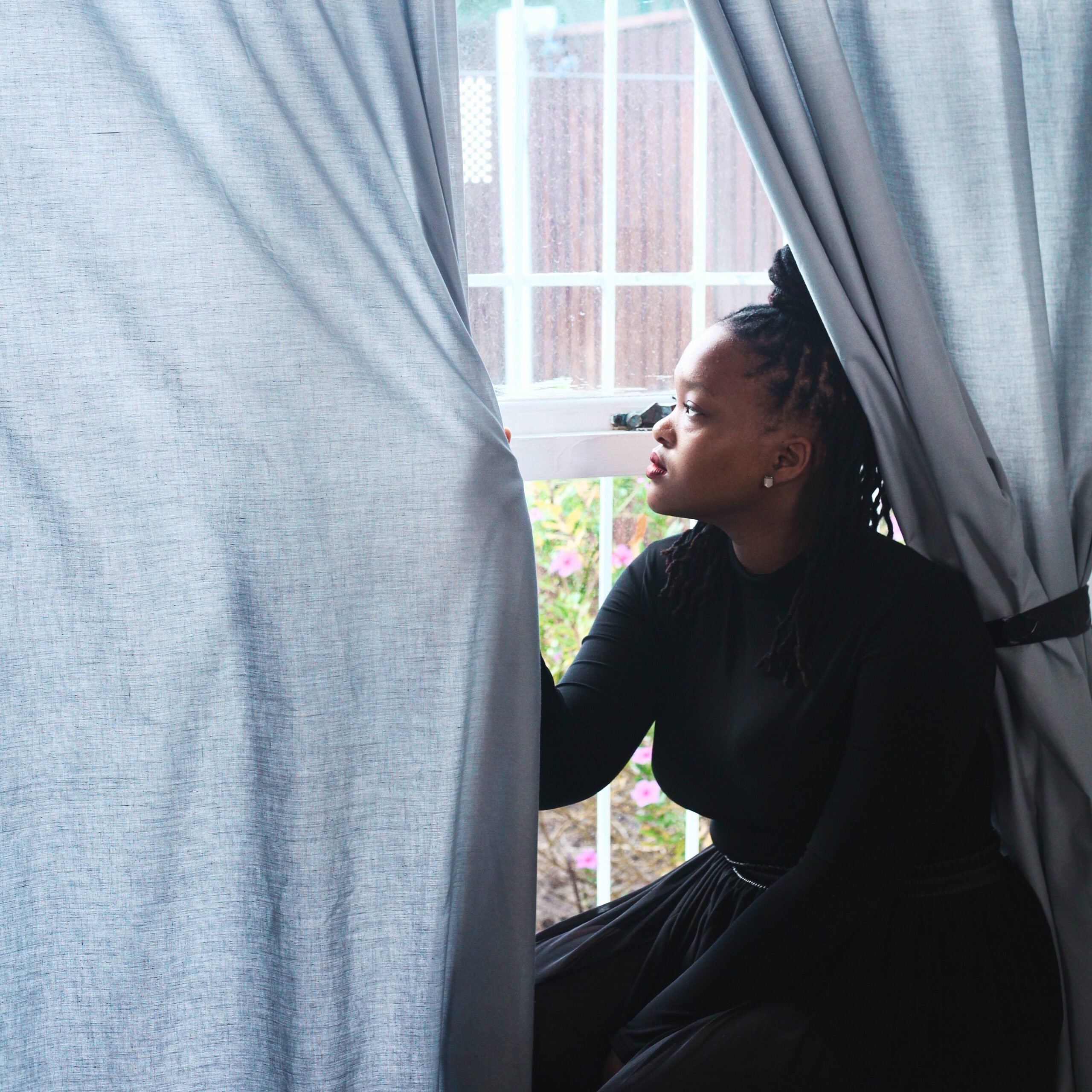 How does S-Cape assist survivors of human trafficking?
S-Cape is a counselling centre as well as a safe house. A holistic rehabilitation programme fosters physical, emotional and psychological healing. As part of the healing process, important basic needs are met and psychosocial and legal assistance is provided. The women usually stay in the S-CAPE programmes for 2 to 3 years. Step by step, they are empowered to lead a self-determined life.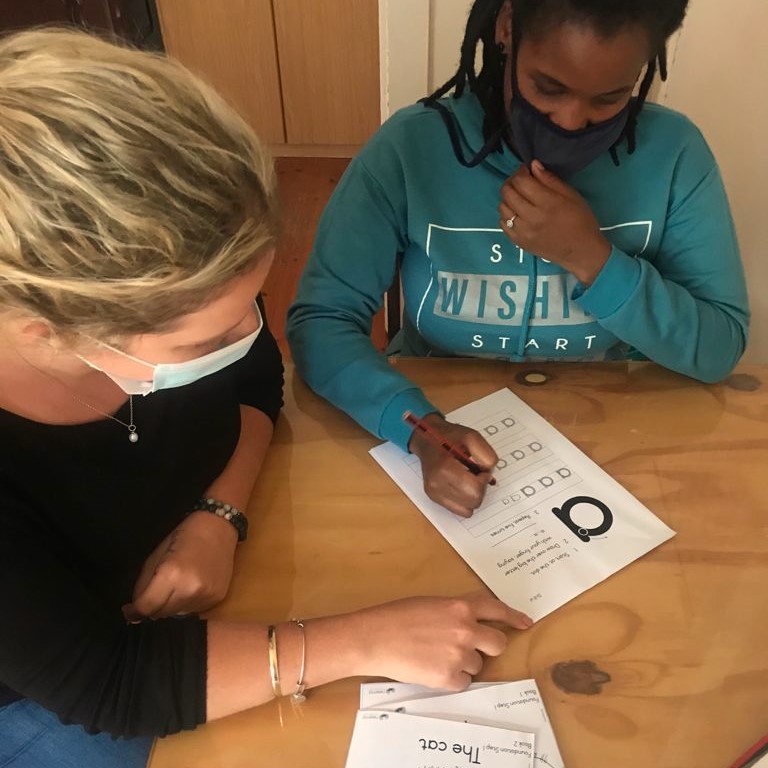 Education is key to success
In S-CAPE's holistic intervention approach education plays a central role for a sustainable rehabilitation. This is because survivors of trafficking often have no formal schooling or other qualifications. They are therefore particularly at risk of becoming victims of exploitation and trafficking again and again. Central to sustainable protection against human trafficking and sexual exploitation is therefore raising awareness, imparting knowledge and skills, and enabling qualifications that pave the way for survivors to lead a self-determined life.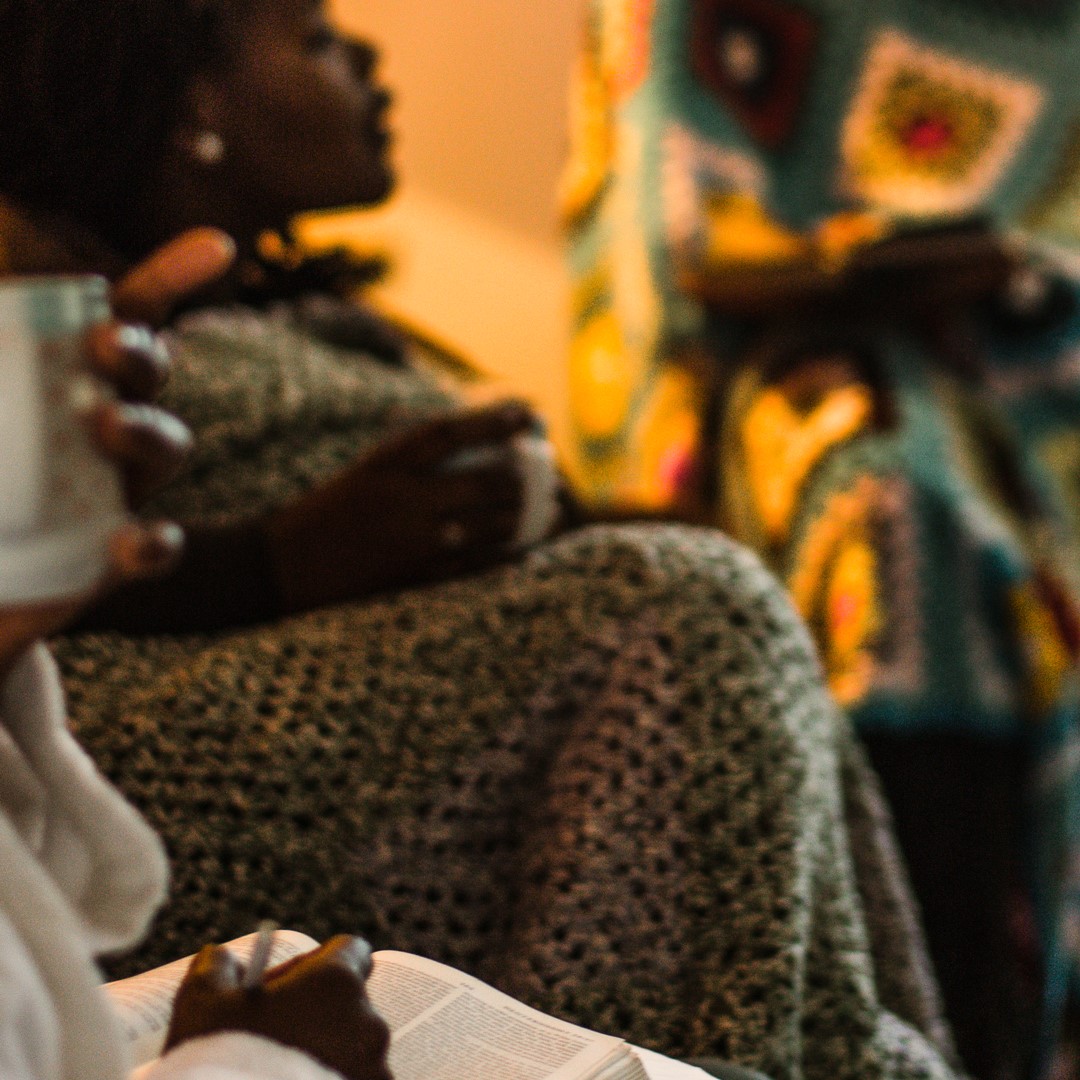 Buttercup's Story
Buttercup grew up in a township in South Africa and was exposed to a life of poverty and loneliness at a young age. It didn't take long for her to be discovered by the wrong people, which eventually led to a vicious cycle of drugs, prostitution and abuse. She was forced to marry her trafficker, sold between pimps and traded through different provinces until she collapsed in the middle of the street at the age of 28 after suffering a stroke. Her body could no longer stand the permanent abuse. In a way, the stroke rescued her. She came to S-CAPE and her healing process could begin. It has taken her a long time to get to know a new normal in all areas, physically, emotionally, spiritually and psychologically. The trauma she has experienced shapes her whole being. The healing process can take a long time, but she has persevered. After her stroke, she received physio- and speech therapy to help her recover from the stroke. She also received psychological support to heal her emotional wounds left behind by years of abuse. Today she is healthy, happy and extremely positive about her life; after many years she has also managed to be reunited with her family and loved ones. She is currently serving as a missionary in another part of South Africa and has worked with other women who are on the streets.
Why are there still today so many victims of human trafficking?
Watch this 4 min Video about Sophia, who relates how she became a victim of human trafficking.
Why does education play such an important role in the sustainable protection of survivors?
A lot of survivors of human trafficking and exploitation have no or little education. Many have dropped out of school early or even never attended, they cannot read and write or know how to do maths.  Education gives victims power to make a change in their life, to make them understand that their past doesn't define them and to not be depended on other people. Education is an asset that nobody can ever take away from them.  Thus, a sustainable and self-determined lifestyle is ensured and the vicious cycle of poverty and violence is broken!
Why is a video projector important for S-Cape's work and the rehabilitation of survivors?
The projector would help the organisation to intensify its education component of its rehabilitation approach and therby enhance the sustainability of the rehabilitation of survivors:  Some residents of the shelter were trafficked at a very young age, education therefore never played a major role in their lives and therefore some survivors cannot read and write. S-CAPE offers each resident an individual programme tailored to their specific needs, so that they are empowered and well equipped for the future. A crucial aspect of the restoration process includes empowering and equipping each resident with skills and opportunities. The organization provides weekly skills development workshops as well as individualized training such as English classes, where residents learn how to read and write or how to create their own CV. S-CAPE does this so that each resident may be equipped to find a job, start a business, or continue with schooling to be able to function independently and have hope for a better future. 
Meanwhile, there are larger learning groups and the learning materials can no longer cover the needs of the group size. The purchase of a projector would offer the team and the residents much important teaching and learning opportunities.  It would be possible to be up to date with technology e.g. for using PowerPoint and to also make it easier for external volunteers to provide their training.
How does my donation help?
Your donation allows S-Cape to buy a video projector and screen, which will much improve the teaching and learning conditions for the S-Cape team and survivors. It will be much easier to organise learning groups that also stimulate peer to peer learning. Furthermore, it will also be easier for external volunteers to get involved, as it is easier for them to deliver lessons and lectures.
What is the fundraising goal of this campaign?
1200,- EURO
This is the price for a technically sound video projector in South Africa.
What happens, if we do not reach the donation goal?
If we do not reach the donation goal, S-CAPE will receive all donations collected by the end of the campaign. S-CAPE will approach other sponsors to co-fund the video projector.
What happens if the donation target is exceeded?
In this case, too, S-CAPE receives all the donations collected and is thus a contribution to the program financing.
How many survivors has S-Cape cared for since its foundation?
Since its opening in 2010,  S-CAPE has cared for 100 survivors. Survivors usually participate in the programs for 2 to 3 years.
The "Educationinsteadofexploitation"-Team
Our international campaign team consists of Bianca, Sarah, Linda, Manuela, Bintang and Rifa, who from their homes in South Africa, Germany, Japan and Indiaassist our campaign for the rehabilitation of survivors of human trafficking. Please consider to support their campaign.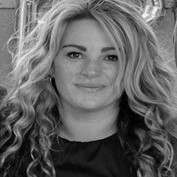 My name is Bianca Kensley. I am Fundraiser for S-Cape. This campaign is so important, because when you educate someone you give them the freedom to no longer be vulnerable. It empowers people and allows them to make a difference.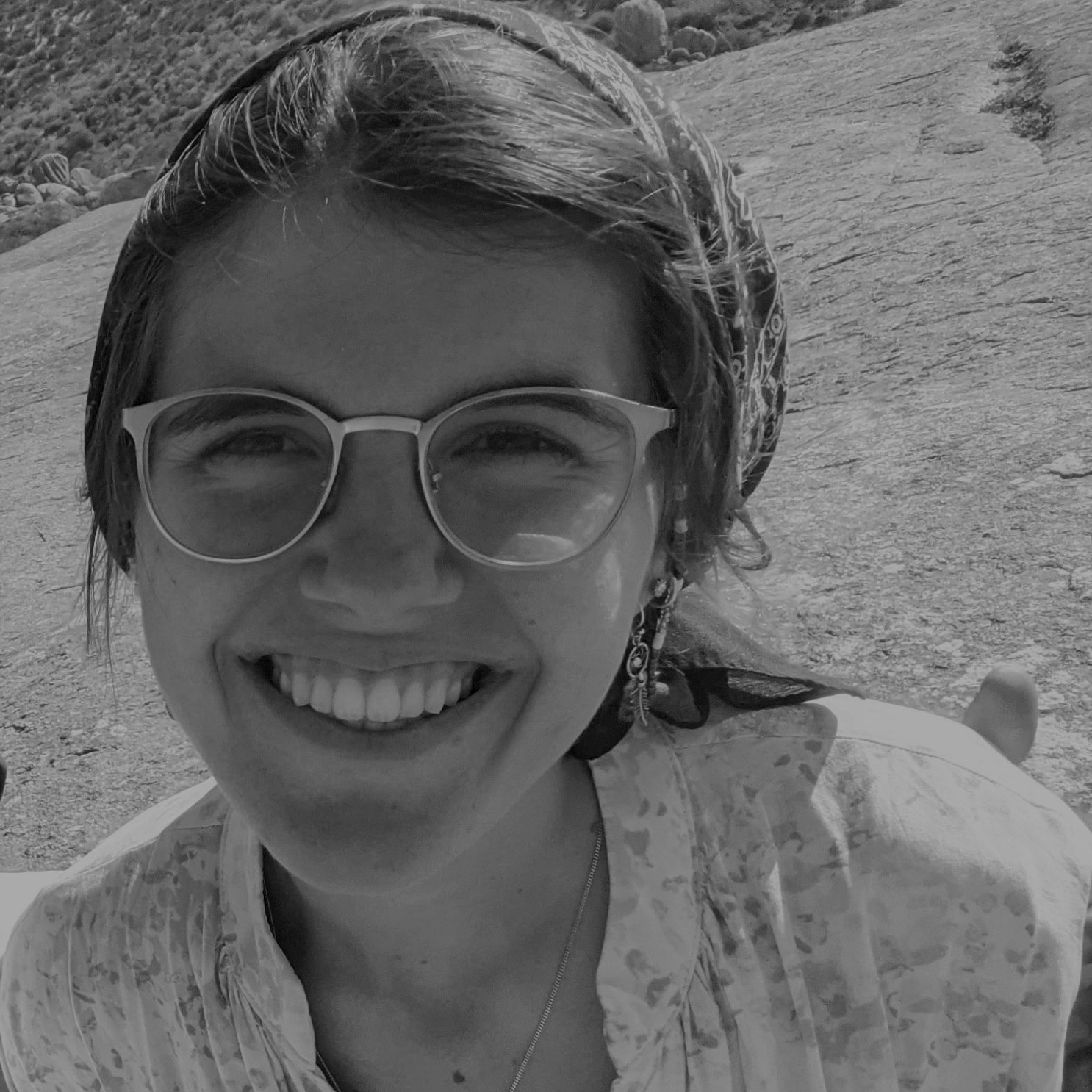 Hei, I'm Sarah and I'm doing volunteer work at S-Cape. Being part of the organization made me realize how beneficial a videoprojector would be for the educational work with the women. I'm part of this crowdfunding team, to be a part of a great project that will help the women grow.
Sarah
live&learn volunteer @ S-CAPE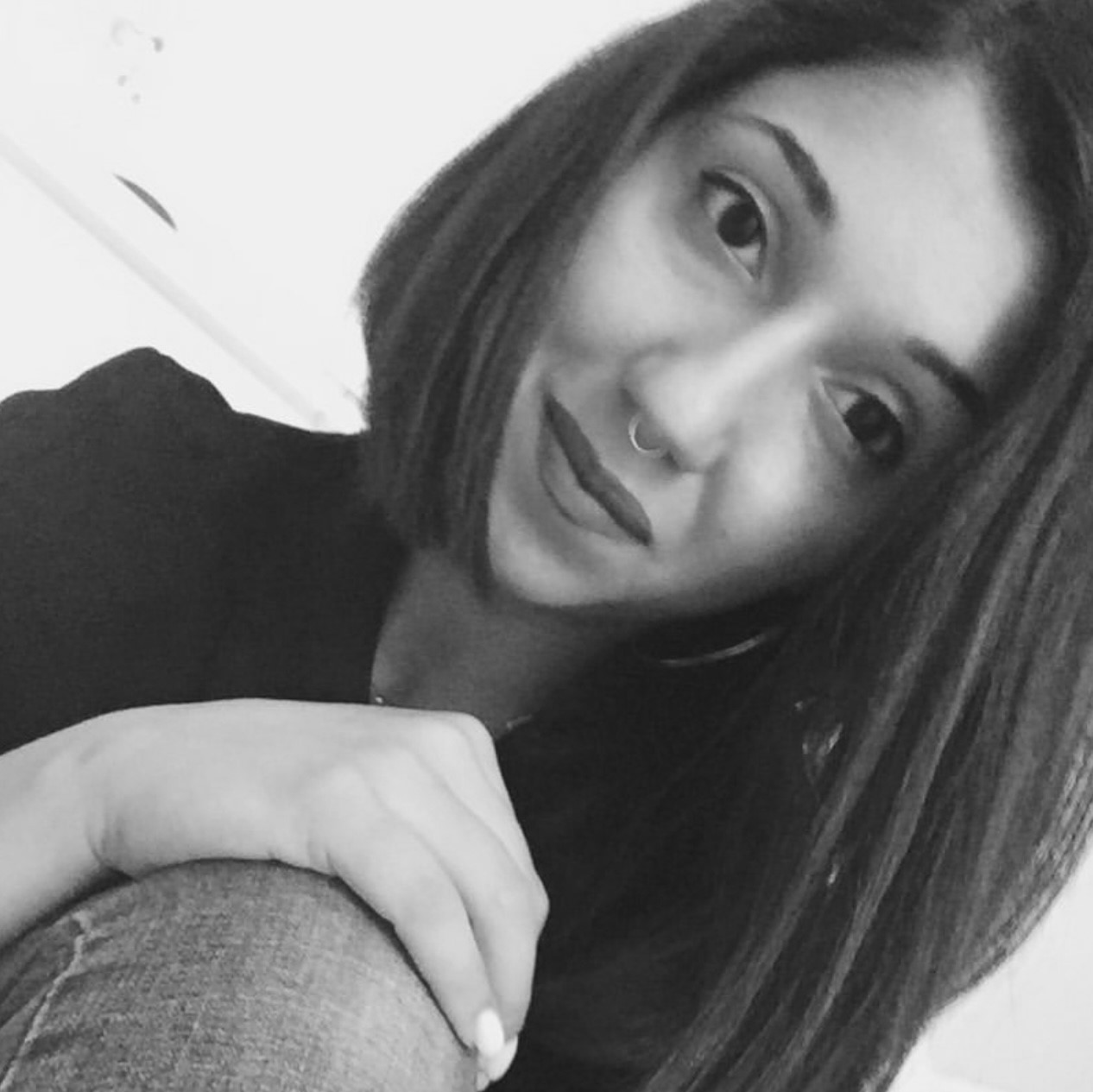 Hello, I am Ceyda and after my studies in education I started my Master's degree in Political Science & Management. So far, I have dedicated my voluntary work to women's rights, child protection and animal welfare. My goal is to be the voice of all beings who are oppressed and exploited. I see my professional future in international development cooperation and I am happy to come closer to my goal through my cooperation with live&learn!
Ceyda
live&learn Virtual Volunteer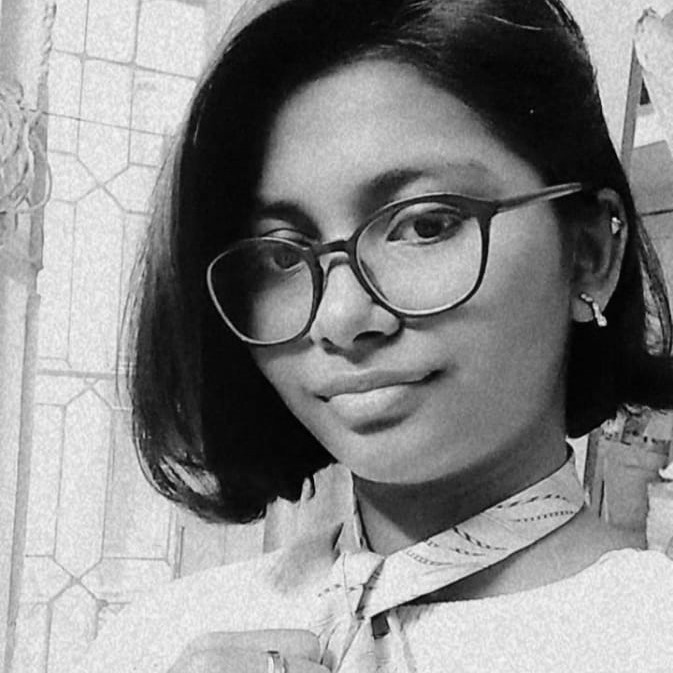 I'm Rifa from India and I'm an under graduate student at The Bhawanipur Education Society College. Due to Covid the world has come to a stand still. Under these circumstances the people have been through terrible situations and I want to help them as much as possible. But due to lockdown we are all restricted in our rooms. Through live&learn I have got this opportunity to learn new things and get to help people with what I have. As an intern at live&learn and as a part of the Human Trafficking campaign I am responsible for the social media strategy. This campaign would help people learn more about how they get drawn into trafficking and to help the survivors of human trafficking to regain a peaceful and happy life.
Rifa
live&learn Virtual Intern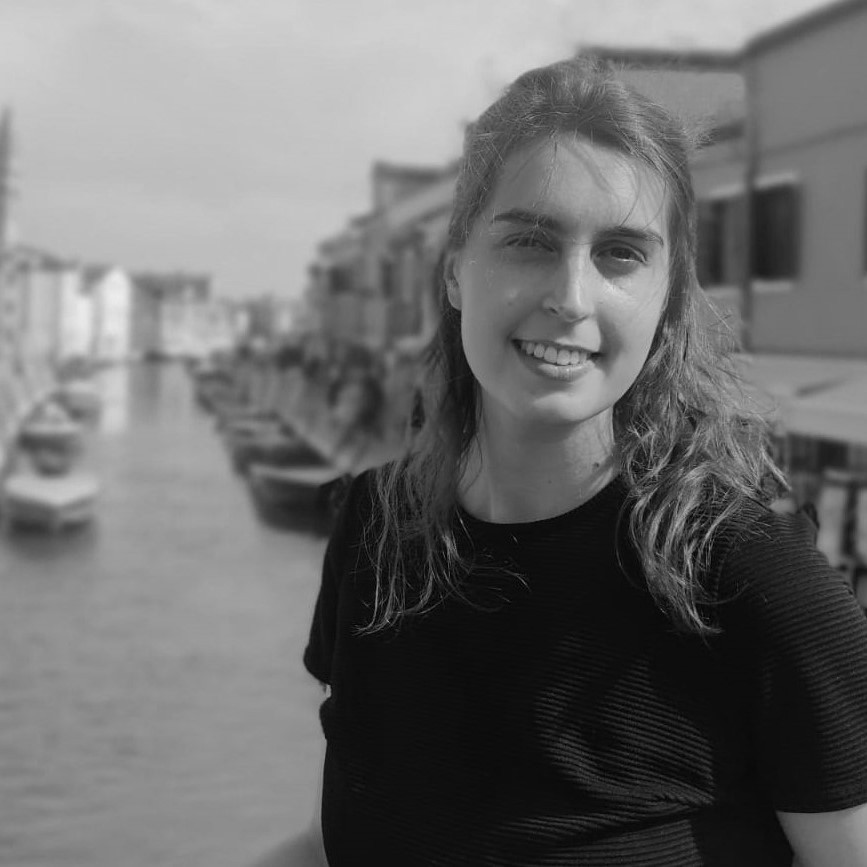 Hello, I am Linda and I study social work. I love swimming, dancing, baking and learning languages. I am involved in the #educationinsteadofexploitation campaign because I would like to get more insights into working with NGOs and I am passionate about supporting survivors of human trafficking.
Linda
live&learn Virtual Volunteer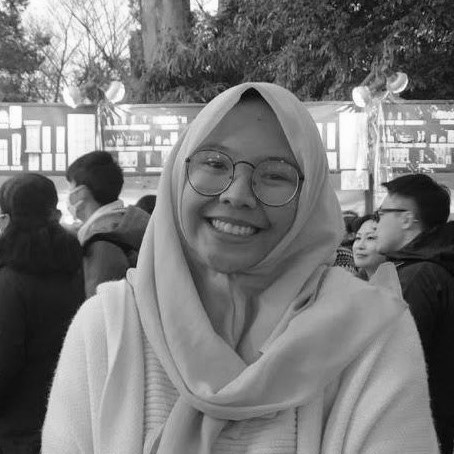 Bintang
live&learn Virtual Volunteer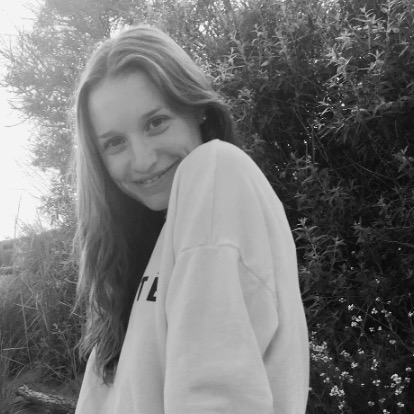 Hallo, ich bin Manuela und studiere Nonprofit-, Sozial und Gesundheitsmanagement. Ich bin am liebsten in den Bergen, am Meer oder einfach unterwegs. Besonders der Tier- und Artenschutz sowie der Naturschutz liegt mir sehr am Herzen. Im Rahmen der #bildungstattausbeutung Kampagne bin ich zuständig für die Organisation der Kampagnengestaltung und für den Social Media Auftritt.
Manuela
live&learn Virtual Volunteer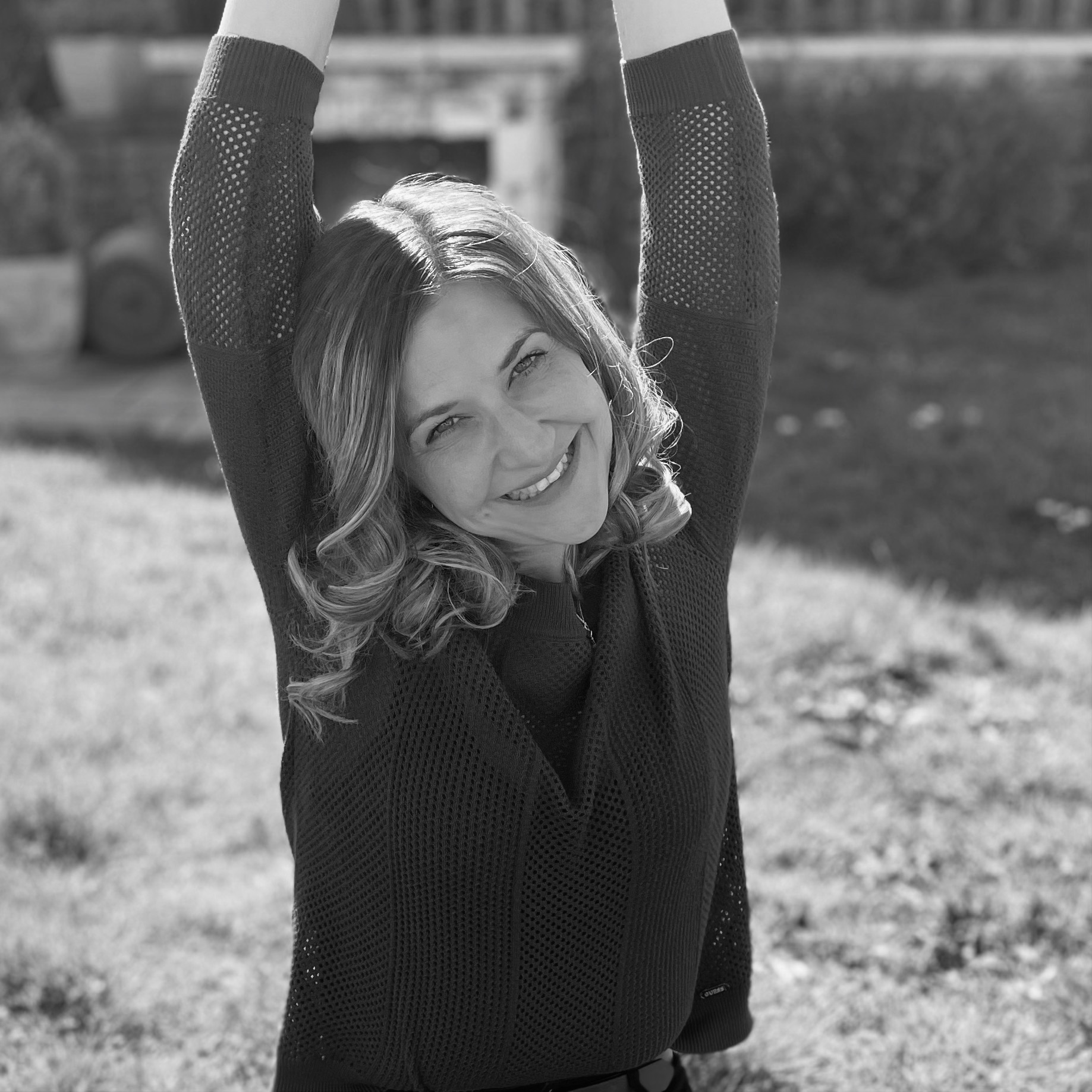 Hi, I am Nadine and studied Communication & Brand Management. As a creative person with a hands-on mentality, I didn't just want to sit out my time in the lockdown, but use it wisely and do something good. As a "virtual" volunteer at live&learn, I now have the opportunity to support aid projects in South Africa by designing fundraising campaigns online.
Nadine
live&learn Virtual Volunteer
Key Influencer
Meet the people and organisations that help to spread the word about this campaign.
Would you like to spread the word about this campaign? Just share our posts with your networks.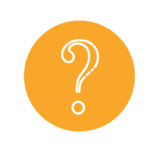 Come on board!
As Key Influencer your photo/logo and social media channels will be featured here.
Contact us now for more info.